I saw this over at Defiant Success, and it had been started by True Classics and Forever Classics. I have often quoted Chuck Palahniuk when he said "Nothing of me is original. I am the combined effort of everyone I know," and how in my case everyone I know is fictional characters from films. I am deeply affected by these characters, and as far my personality goes, the following characters are the ingredients to my personality soup:
Brian the Brain- My nerdiness.
Cecilia- My love for films, and possibilities of delusions.
Bridget Jones- My self-deprecation and glutton.
Christian- The Romantic in me.
Kat Stratford- My need for non-conformity.
The Narrator- My boredom, paranoia and slight attraction to violence.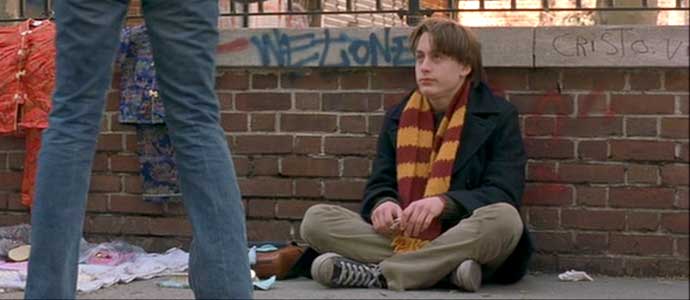 Igby Slocumb- My own brand of sarcasm and teenage rebellion.